In Lisbon, it's not just summer time you can enjoy, but in the end of the year too.
I was in a countdown event in Lisbon to finish an amazing year of 2018.
Starting with free music live, fireworks that celebrate the new year's coming and drinking, drinking, drinking.
I did enjoy so much this last day of 2018 with lot of laugh, and lot of beer and finally I spent less than 5 euros!
That would be awesome as well the countdown events in NY, Tokyo, Paris but sometimes it's so stressful with lot of crowds that make it impossible to move. In the restaurants and bars, there're more than full of people and it costs.
Lisbon's New Year's Eve was actually way more peaceful
You don't need to stay in the place where the countdown event is held from many hours before, fighting with your need to go to WC.
Even after the countdown event, you can go out for your first nightlife of the year, with cheap price as always.
In this article, I'm going to show you how great Lisbon's New Year's Eve is!

19:00~ Last dinner of the year (at home)
People in Lisbon take their last dinner of the year earlier than they usually do at home, because many cheap local restaurants are closed and the restaurants for tourists which are generally opened are expensive and crowded.
When they are ready for going out for this long night, they head to Bairro Alto at first, not to Comercio Square where the countdown event will be held.
20:30~Start to drink in Bairro Alto, with cheap price.
In Bairro Alto, the heart of Lisbon's nightlife, young people are already ready for the event. On the street, there are many people who got drunk from even that time!
You just pay €1~€1.50 for a pint of beer. They don't change the price even though it's the New Year's Eve.
If you want to keep your budget for later, you can always do as local people do: take a 1 litter bottle of beer which costs less than €1 depending on brands though. I actually always take Cegal, and it's not bad!
22:00~Music Live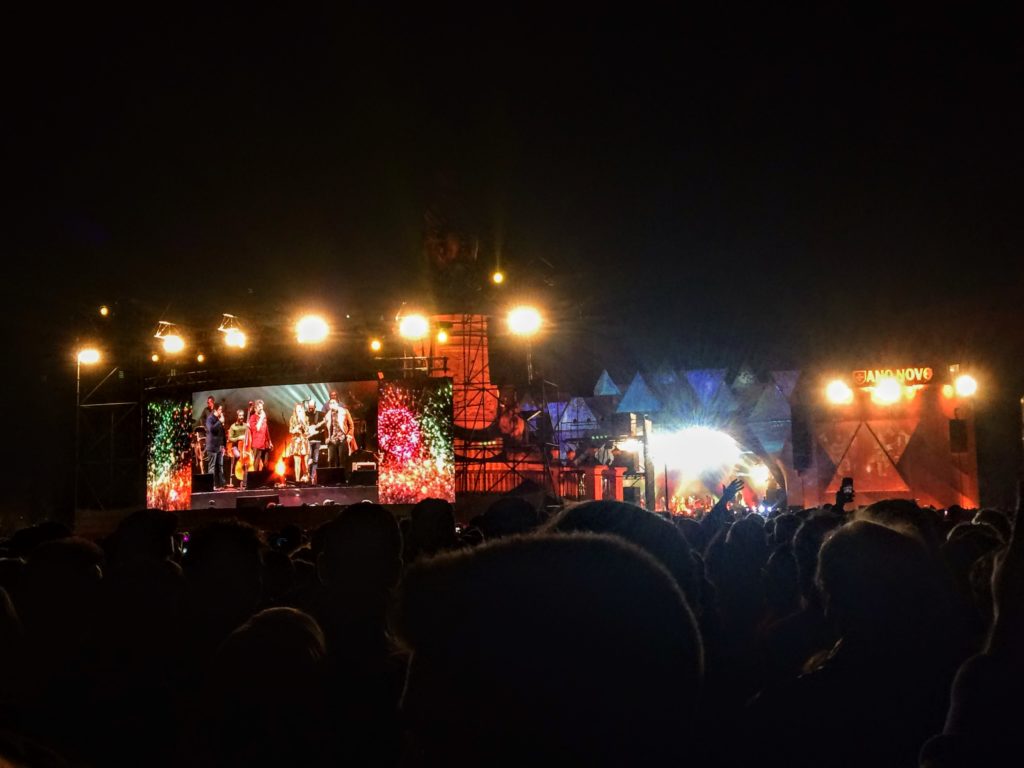 After some beer, they are finally going to Comercio Square where the countdown event is held.
This historical center of Lisbon's tourism has changed its figure for this night. There's a stage in front of riverside, where some Portuguese artists are going to have music live from 2 hours before the New year.
To see this live, it's free of charge!
They play some famous Portuguese hit songs and our mood there was getting more and more enthusiastic!
23:59~Countdown & Fireworks
So it's finally time to say goodbye to this year!
The artists start to countdown in Portuguese 10 seconds before the new year, and at the moment of 0, beautiful fireworks show starts.
Everyone shouts "Feliz ano novo!" (Happy new year!) and it makes all the people in the place get together.
Colorful fireworks that illuminate the black sky…
I felt this coming year would be full of hope, joy and adventures.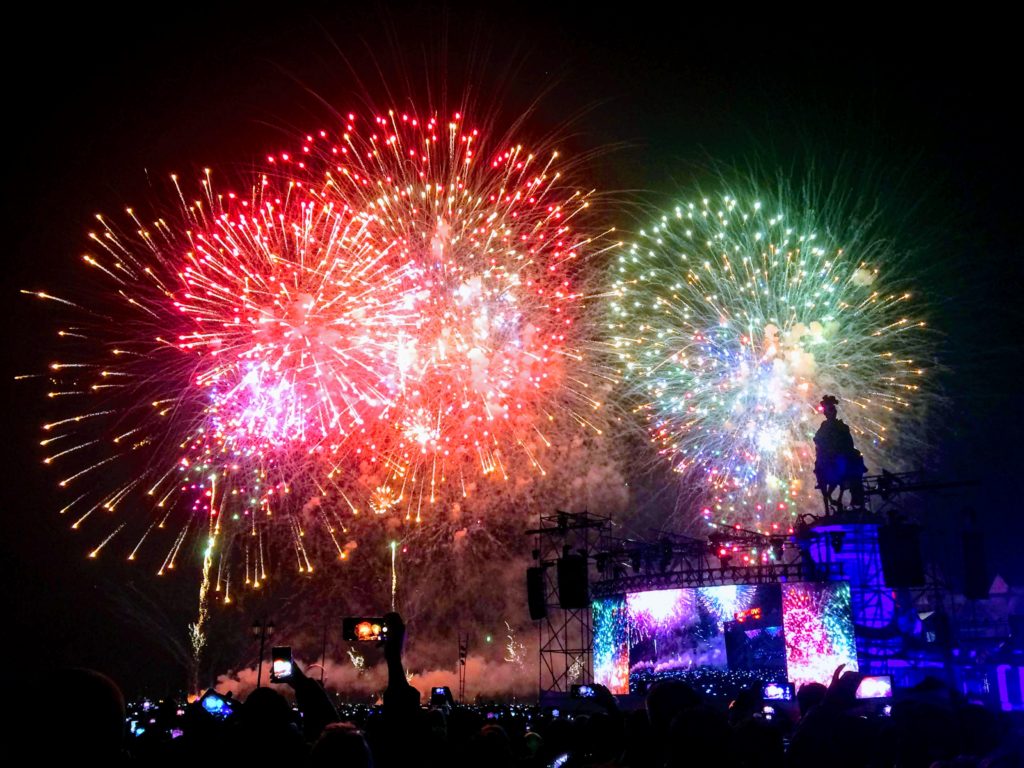 0:15~Music Live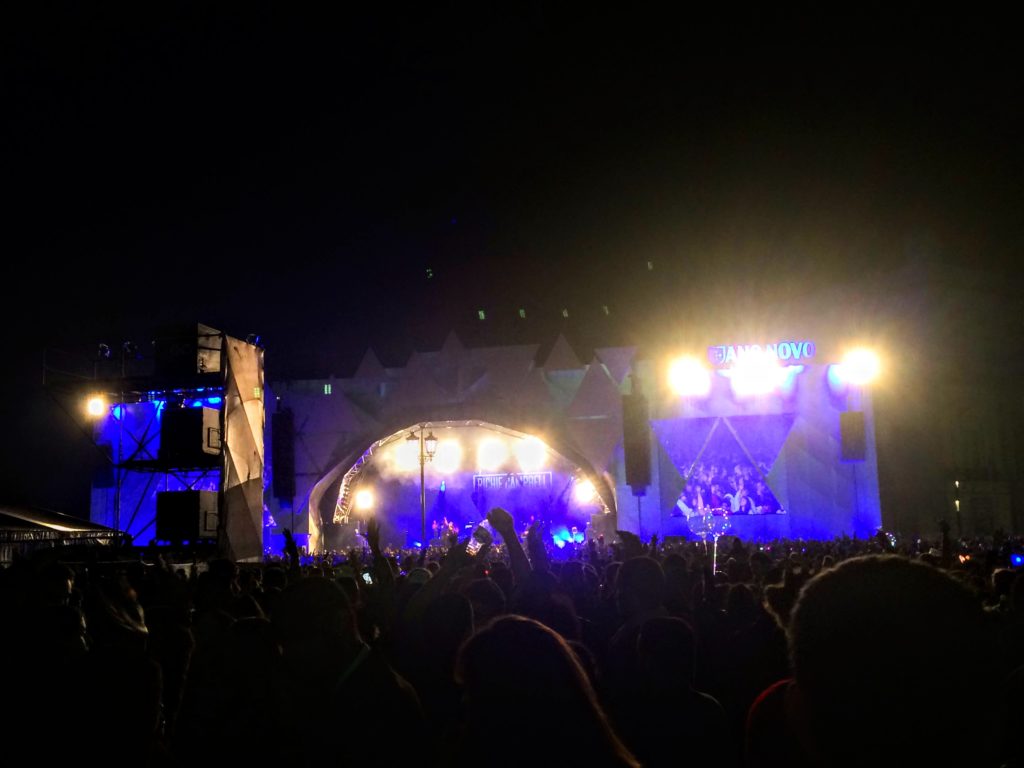 After fireworks finished, music live starts again.
The mood of Comercio square is getting more exciting than ever.
Although there are many people, it's not as crowded as the subways of rush hour in Tokyo or NY.
You can see many people dancing with music. I liked much that mood!
2:00~After the music live, your nightlife isn't finishing yet.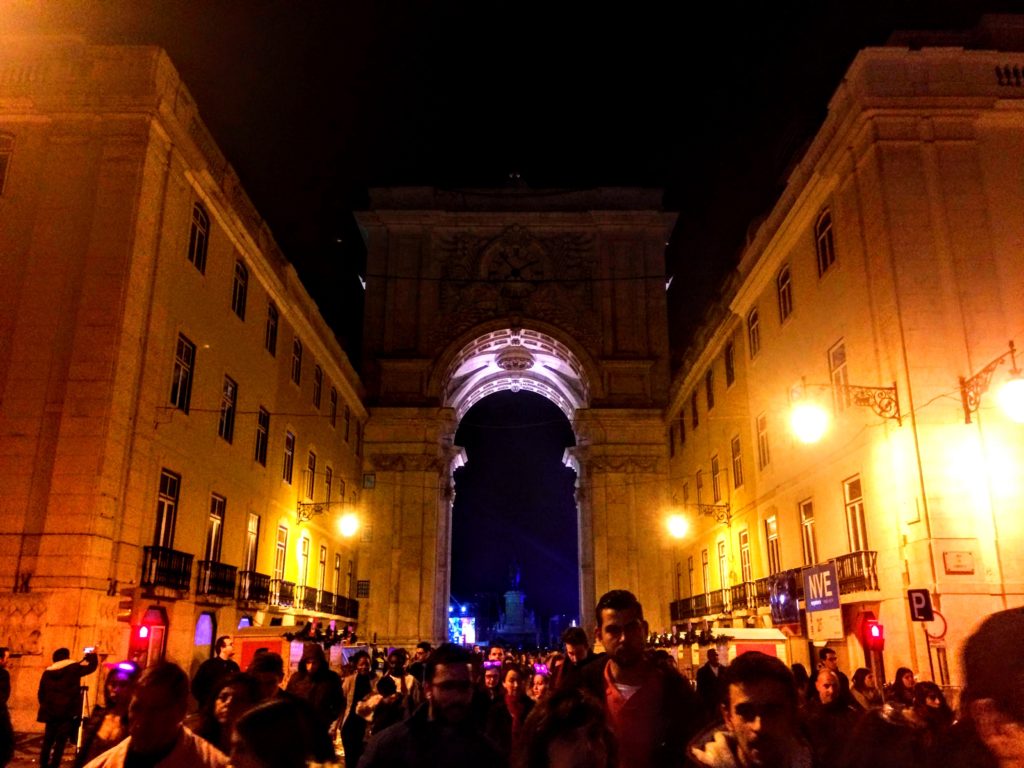 After the music live of 4 hours, people start to move from Comercio Square.
Until this moment, I used only €1.80 for 2 litters of beer that I bought in the supermarket.
From this time, some people are getting their way to home, some are staying in a Comercio Square with friends, and some are heading to Bairro Alto to continue their first going out of the year.
I was going to Bairro Alto with climbing steep slope, getting drunk. It was my first hard moment of the year.
The streets of Baixa district were filled with people.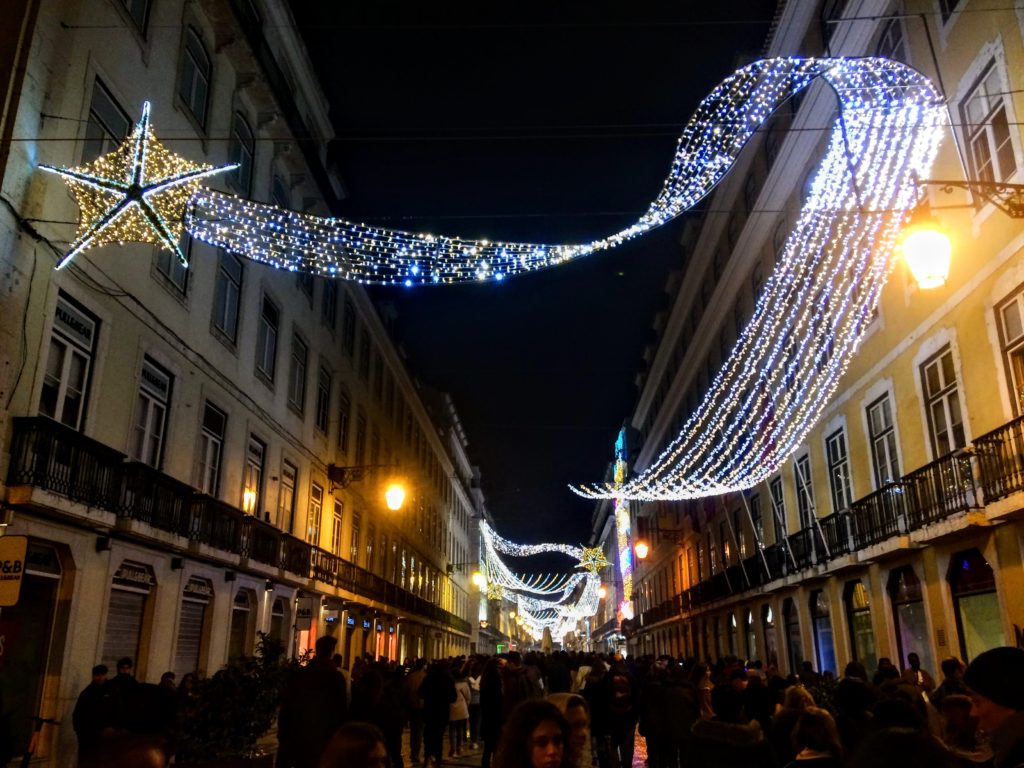 In Bairro Alto, I enjoyed free clubs and €1 beers, I got somehow some shots of Tequilla for free.
I'm still young!
Some words to finish
In the end, I spent only €4.80 for 3.5 litters of beer during this night (If my memory was still good)
With this smallish price, I did enjoy 100% of this special night in Lisbon. (I don't remember many things in the end of the night)
That's also cool to go to NY, Tokyo for countdown event, but Lisbon's one was definitely awesome as well.
In addition to that, the mild weather would also be a good reason to choose Lisbon for new year's events.
It was not really cold even though I stayed outside for many hours. (Of course you can't stay there with T-shirt and short pants though!)
I also appreciated the security of the place, there were many policemen who were checking the baggage of the people who were entering to the Commercio Square.
So, why don't you think about passing next New Year's Eve in Lisbon?